Posted on | April 3, 2013 | No Comments
ProjectSAM released Lumina, a sample library for NI Kontakt featuring full orchestral samples and single instruments. The library is available for 849,-€
More info here: http://www.projectsam.com/Products/Feature-Products/1427
Posted on | März 21, 2013 | No Comments
Some weeks ago xferrecords released Cthulhu, a midi chord creator and arpeggiator.
//The plugin looks very promising and i really like the ideas of this plugin. be shure to checkout the demoversion!
Chords Module – One Note Becomes Many
Cthulhu is firstly a chord memorizer and player, allowing you to experiment with creating and reworking chord progressions with single-note presses.
Included are over 150 factory chord presets allowing for a near-unlimited amount of possible musical-sounding chord progressions.
Import MIDI or 'record' chords straight in, Cthulhu is able to analyze the chords you play and allow for various sorting options (Circle of 5ths, Chromatic, low note, etc) allowing for easy access over your chords!
Arp Module – Transform your chords in new ways.
The other half of Cthulhu is a unique pattern-based arpeggiator, allowing incoming notes or chords to be manipulated in various rhythmic ways. The 8 tabs of the stepsequencer allow you to completely reshape the incoming MIDI notes, even a single note fed into the arp can become a unique and rhythmic riff! Even if you have other arpeggio software plug-ins, Cthulhu's arp is unique and powerful with advanced features such as chord-arpeggio mode, ties, duration / velocity sequencing, intelligent transpose, harmony, and more! Every tab of the sequencer can operate on its own length, allowing for evolving polymetric arpeggios. From simple to complex, from chaotic to creating precise arpeggio you imagine in your head!
More info here: http://www.xferrecords.com/products/Cthulhu
Posted on | März 11, 2013 | No Comments
KOMPLETE 9 and KOMPLETE 9 ULTIMATE are the latest generation of the world's leading studio production suite. KOMPLETE 9 delivers 33 products and over 120 GB of sound. KOMPLETE 9 ULTIMATE is our most 'komplete' ever with 65 products and a staggering 370 GB of sound. With so much inside at the same great price, the world got more KOMPLETE.
KOMPLETE 9 delivers 33 instruments and effects, 12,000 inspiring sounds and over 120 GB of premium samples. Now with the virtual analog MONARK, the radically updated BATTERY 4 and the SOLID MIX SERIES. Plus the big sound of THE GIANT, the ultra-playable SESSION STRINGS, and all-time classics like KONTAKT 5, REAKTOR 5, GUITAR RIG 5 PRO, MASSIVE, FM8, and ABSYNTH 5. Supercharge your creativity!
More info here: http://www.native-instruments.com/de/komplete-professional-instruments-and-effects/
Posted on | März 5, 2013 | No Comments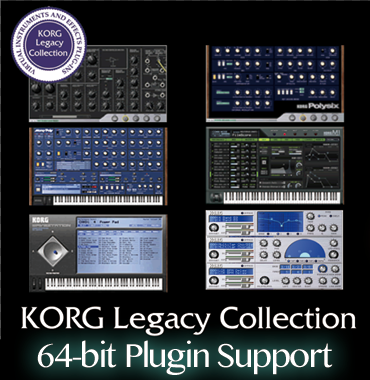 Posted on | Februar 22, 2013 | No Comments
Native Instruments released TRAKTOR DJ for iPad.
TRAKTOR DJ is the world's first professional DJ software for iPad. Create mixes in seconds – put your hands directly on beautiful waveforms and manipulate them using gestures you already know. TRAKTOR DJ syncs effortlessly to TRAKTOR PRO 2, allowing you to sync all beat grid, cue points, BPM, and genre tags with your TRAKTOR collection and back.
TRAKTOR DJ is available now at the iTunes App Store for $ 19.99 / 17,99 €.
See it in action – watch Richie Hawtin prepare tracks on the beach, then tear up the club – all on his first day with TRAKTOR DJ.
More info here: http://www.native-instruments.com/en/products/traktor/dj-software/traktor-dj/?content=2393&cHash=a66a6eb0d0cdd3c5a85d1057a30c6bbc
Posted on | Januar 25, 2013 | No Comments
Posted on | Januar 25, 2013 | No Comments
« newer posts
—
older posts »